Do you believe God uses people to help you navigate the challenges of life? I do. How so?

A friend once asked: 'D ka pa ba sanay sa kanya?' Are you not used to him yet? This simple rhetorical question opened my eyes to another perspective. Do you not know him enough yet? Indeed after more than 33 years, why am I not yet used to hubby?

Being husband and wife is a life-long journey to know one another, to get used to one another… accepting each other, both our strengths and weaknesses. We grow stronger and wiser as we navigate our differences and our weaknesses together.

One friend pointed out that hubby is faithful to me. He does not do things that make me doubt his loyalty and commitment to our marriage -his promise before God and man. This precious truth reminds me of what is important – his love trumps his weaknesses. I too have my weaknesses.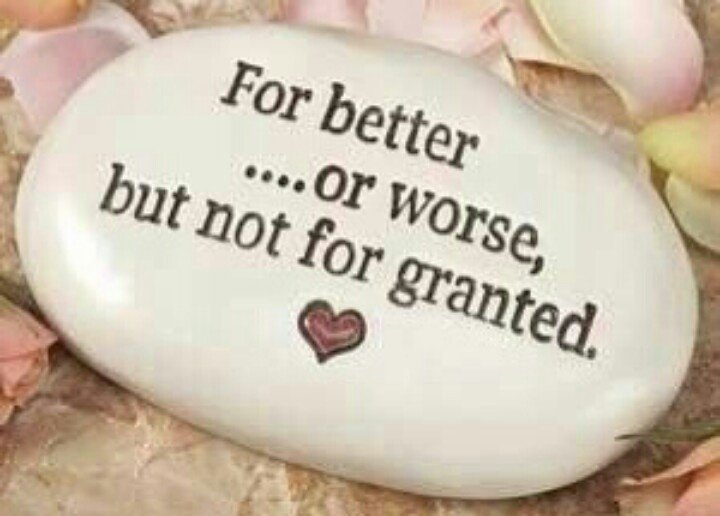 Another friend said: 'No one likes to volunteer to answer the hard questions the teacher asks in class.' Neither would I raise my hands to cancer, depression, death and good-byes in the family. But God works all things (both good and bad) for my good – even though my love for him is not perfect, He calls me for His purpose – to make me more and more like Jesus for His glory. Romans 8:28-30 assures me of that.

This friend also said: It's putting one foot in front of the other. I agree. It's just when I started to walk again after ankle surgery. It's a struggle to walk with crutches. But one foot forward is better than standing still – going nowhere. Eventually the first step leads me to many more steps until finally I could walk again, climb and go down stairs again, hike again, and dance again!

So is life. Each time when life is hard, I need to take courage. Instead of running away, I have to face the problem, embrace the pain, deal with the challenge head on. And always by the grace and mercy of God, I overcome -little by little, one step at a time. This brings to mind a simple song I learned in summer camps.

Little by little, one step at a time,
He's changing our hearts and renewing our minds.
Teaching us how to be patient and kind.
Little by little, one step at a time.

Today is another day to live life one step at a time.
Lord, renew my mind and transform my heart – to be patient and kind like you, Jesus. Amen.